Happy Monday, my friends!
This week's Cycling Class Profile is called "Ride to the 80's".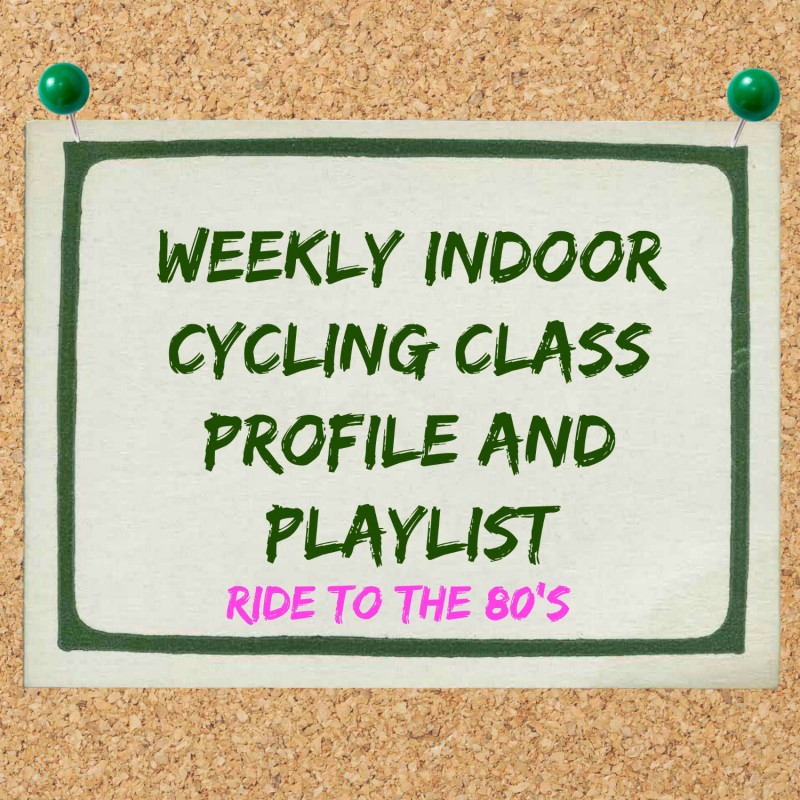 Special thanks to Sue over at Mrs. Fatass for song ideas!

I taught this class last Saturday and my riders really enjoyed it. I love teaching Saturday classes – they are one hour long vs. my usual 45 minute class format, which is challenging by itself

Also, Saturday class is taught by a different instructor every week and usually has better attendance numbers than weekday classes (looking at you, weekend warriors

).
And – you never know who's coming to your Saturday class vs. having your regulars in your usual scheduled classes.
Anyway, I thought I'd do something fun this week – both with the music and the routine.
But before I dive into the drills and routines, here's a video that inspired me to do one of the fun drills in Saturday class.Continue Reading